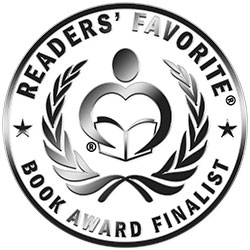 Reviewed by Michelle Robertson for Readers' Favorite
"You Can't Take the Dinosaur Home" is written by Mary Esparza-Vela. It is a uniquely written adventurous story created for children of the preschool age. The design and layout of this book is excellent and it is loaded with colorful illustrations for a child to enjoy and follow, whether the story is read to them or they are reading themselves. "You Can't Take the Dinosaur Home" tells of a threesome group of siblings on an adventure to find a new treasure, but when the youngest doesn't find any and the other siblings do, he becomes very emotional. He becomes sad, and mad, and begins to throw a temper tantrum. I loved the way this story was told as the youngest of most families would have the same reactions and emotions of the young character described in this story. While the older siblings are busy searching for more of their own treasures, the youngest slips away to find his own, innocently. Again, a typical move of a group of siblings: the eldest not paying attention while supposed to be watching the youngest because they are too much involved in their activity, and the youngest straying off to find their own excitement because the attention isn't on them.

"You Can't Take the Dinosaur Home" portrays the attitude and emotions of a young child. It is exactly how I would imagine them to be in the situation presented in the story. The characters themselves are aliens and the special treasure the youngest sibling finds is a dinosaur. What young child at one point or another hasn't played with, watched, or read about dinosaurs or aliens? Not many. The story is a perfect match for the 3-5 year old's mind and imagination. In addition, the characters in the story have been developed into award-winning plush dolls that are also available.