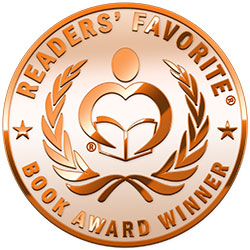 Reviewed by Mamta Madhavan for Readers' Favorite
Author Laurie McAndish King weaves adventure, humor, and wisdom in her engaging collection of travel stories titled Your Crocodile Has Arrived: More True Stories from a Curious Traveler. The book chronicles her exciting and fascinating travel trips including details of religious relics, gypsies and immigrants, and almost-forgotten histories. The author's fascination for remarkable destinations, enthralling experiences, magical places, wonders of nature, and the people who work hard to preserve them fill the pages of this book. The world is a kaleidoscope and King's adventures while traveling to new destinations will encourage many readers to put on their traveling shoes, pack their bags, and explore foreign lands.

I like the author's approach to the topic. Instead of speaking about places in the usual way, she makes it unique with her unconventional manner of perceiving her surroundings and lacing her stories with humor and wit while relating her experiences. The food, the pictures, the animals, places, and her adventures will grab the attention of readers and make them want to travel, explore, and discover places they have never been to before. The book is honest and brave and whether it is a chocolate massage, eating sheep offal in Scotland, or sky walking in New Zealand, the author's adventures in this book will make readers long to wander. It is a good book for all those who like to travel and read about new places, and learn about the sights and experiences there that make each place worth visiting. The discussion questions at the end of the book are interactive and they will help readers relive their favorite travel moments.