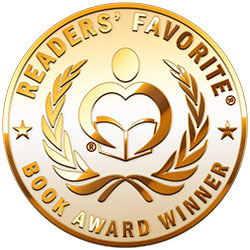 Reviewed by Tammy Ruggles for Readers' Favorite
Your Next Big Idea: Improve Your Creativity and Problem-Solving by Samuel Sanders is a compelling, award-winning, go-to guide for creativity in your business world. This author inspires motivation in managers and entrepreneurs everywhere, even those who don't really see much of a connection between business and creativity. It's about ideas and how to solve problems with creativity. If the ideas on the show "Shark Tank" have you wondering why you can't come up with something new, useful, or innovative, you aren't alone. Many people are more creative than they give themselves credit for. They just need something to pull it out of them. Well, this book is the mechanism to do just that.

Sanders brings a self-help guide that will build skills and knowledge in problem-solving, observation and analysis, achieving the correct mindset, knowing the value of sharing ideas, and judging their likelihood for success and sustainability. Sometimes you just need inspiration, and this book has it in droves. You have exercises that you can do on a personal level, and tips on how to see your surroundings in a new, fresh way. What I like about the advice is that it isn't just theory--it's actionable. You can take the content and use it wherever you are and whatever you do, whether it's coming up with a bold plan to take your company or team to the next level, or approaching your boss about a special individual project. This advice would be especially helpful to recent high school or college graduates eager to excel. If "100 meaningful ideas a week" sounds impossible, or desirable, this is the book you need to read. It can be a little difficult changing the way you think about yourself and your creativity, but this author's writing style is easy and encouraging. As a matter of fact, this book would be a great addition to a classroom or book club discussion. My favorite section is on stigmas, how to identify them, and how to erase them. Everyone can use a little more creativity, and Your Next Big Idea: Improve Your Creativity and Problem-Solving by Samuel Sanders is the jumpstart to take it from stale to stellar.