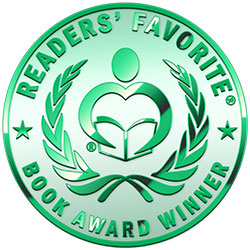 Reviewed by Mamta Madhavan for Readers' Favorite
Your Pregnancy and Childbirth: Month To Month by the American College of Obstetricians and Gynecologists is a handy manual that gives information on pregnancy medically in a simple and easy-to-understand manner. The information in the book is up-to-date, and the chapters on each month of pregnancy are helpful to readers who are pregnant and need information on the development of the baby, the changes taking place in the mother's and child's body, and how to manage the discomforts of pregnancy. The tools and techniques shared in the book will help pregnant readers to be in control of their pregnancy. The book can be a trusted resource during pregnancy and the postpartum period, thereby helping to have a healthy pregnancy and a healthy baby.

The step-by-step information from getting ready to become pregnant till the end of the book is useful and includes details that will guide readers who are pregnant or planning to get pregnant, making it easy for them to go about it in a healthy and confident way. The book also includes postpartum care, feeding the newborn baby, and birth control after pregnancy and beyond, which will be helpful to readers. The book is extensive and expansive on the topic, erasing doubts. Your Pregnancy and Childbirth is a must-have book for pregnant women so that they can use it as a reference during those doubtful moments during their pregnancy on what to do, how to go about it, and also about the monthly progress of the baby. The book covers everything associated with pregnancy and pregnant women will find it helpful, useful, and easy to relate to.