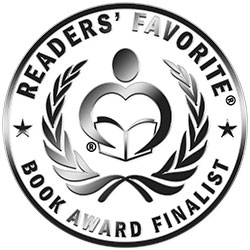 Reviewed by Rosie Malezer for Readers' Favorite
You're the Rogue That I Want is the first book in the Rogues of Redmere series, written by Samantha Holt. Red is a smuggler who lives and works by his own rules. When Hannah St. John meets with him in a bar, he is anything but impressed with the woman who seeks his assistance in smuggling an ancient Egyptian artifact across the border. Although he first rejects her request, Red and Hannah inadvertently cross paths again, which ultimately leads Red to bend to her wishes. Little does Hannah realize that Red is, in fact, of royal blood, nor does Hannah know that the stone they are carting is cursed. With both feeling an inexplicable desire for each other, it is just a matter of time before they bend to each other's wills.

Samantha Holt's intricate tale of a rogue-smuggler of title is more charming than not. Initially loathing each other, Hannah and Red are glad to finally part ways after their first meeting, but it is not long before they are pulled back towards each other, in order to smuggle an artifact over the border and into her father's hands. I liked how Hannah thought Red to be a low-life bum, smuggling goods in order to make ends meet, only to find out that he was titled and did it for adventure, and nothing more. As each member of Red's crew becomes ill, blaming the curse of an artifact for their ailments, it is not long before Red and Hannah are forced to work with each other, one on one, to get the job done. Red's longing for Hannah is overridden by his desire to get back to his men, but he is inexplicably lured back into her company by an invisible pull, as Hannah inadvertently steals his heart in every possible way. I quite enjoyed You're the Rogue That I Want, and recommend it to fans of mystery, madness and mayhem, which is embroiled in a love that will withstand all that gets in its way.