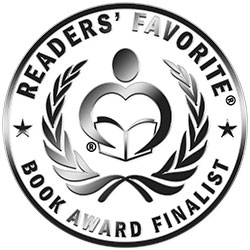 Reviewed by Romuald Dzemo for Readers' Favorite
ZAP Agent Mathis by C.R. Daems is a wonderful read, a detective novel with strong plot points and countless surprises for readers. Kate Mathis is an intelligent kind of girl who can do just about anything, but who is never certain of what she would like to do. When she answers an ad to join a team to fight against terrorism, she isn't quite sure of what lies ahead; little does she know about the dangers she'll have to face. But she is already in, and there is no turning back. Soon she is caught up in a dangerous world where terrorists thrive and where life is infinitely fragile. Joining the team to fight against the bad guys and to save the lives of innocent people might have been a decision Kate took on the spur of the moment, but it seems she was just made for this kind of work.

C.R. Daems is a genius when it comes to creating extraordinary characters that are very believable. Kate Mathis is the kind of protagonist readers will love to see stick around in a series. I hope that ZAP Agent Mathis is a stunning opening to a gripping series that will entertain readers for a very long time. The writing is engaging and the plot is laced with many "wow" moments. The action is intense and electrifying. I was hooked from the very first page of the story and I liked the way the protagonist is portrayed from the beginning. It is hard to think that she could go through the training successfully, but the author allows this character to develop into an icon for the likes of me. This is a book I will recommend for its powerful plot and great writing. You'll be thrilled as you turn the pages.