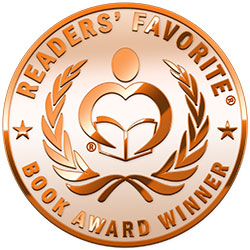 Reviewed by Marie-Hélène Fasquel for Readers' Favorite
Zen Parenting: Caring for Ourselves and Our Children in an Unpredictable World by Cathy Cassani Adams is a comprehensive non-fiction guidebook that immediately caught my eye as I am both a mother and teacher. We can all improve our ways, our lives, and our parenting. Zen Parenting focuses on the essential issues we have to address or at least not ignore as parents and carers: race, sex education, sexuality and gender, and mental wellness. I believe this guidebook is also a gem for teachers. Each part explores a different aspect of parenting in depth. The main topics are about our roots and foundation (as how can we teach anything if we are not ourselves deeply rooted in our lives?), the right to feel, be creative, and experience pleasure (essential parts of being ourselves too and sharing joy and happiness with our children), about identity, love, truthful communication, intuition, and enlightenment.

Everything you need to deal with as a zen parent and compassionate elder is to be found in this amazing guidebook. It is clear and progressive. It is first and foremost a guide to a better, improved, happier self, which you need to be to become a good parent. I loved each and every part of this book. I am also convinced that we may be perpetuating beliefs that were imposed by and on our grandparents, and parents. We have to reflect on what we want for our children and this guide ideally helps us do that. I found this book deeply soothing and enriching and am recommending it warmly. Zen Parenting is a fabulous read and a wonderful tool to have as a carer. Thank you so much to Cathy Cassani Adams for this gem of a book. I love it and will happily share its wisdom.