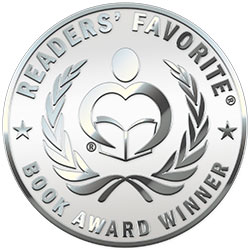 Reviewed by Mamta Madhavan for Readers' Favorite
Janina Rossiter's 1, 2, 3, Who's Cleaning the Sea? A Counting Picture Book About Protecting Our Planet is an adorable book that will make young readers aware of the wonderful living beings that exist on our planet and who play an important role in cleaning and protecting the planet. The ocean is full of dirt and plastic, and it is important to clean it. The seahorse finds a cotton bud floating and the mermaid collects two cups a day from near her rock in the ocean bay. It does not take long for the tripod fish to collect three cans, and the turtle brings four plastic straws she has collected. The sea creatures know that they have to work together to keep their home clean.

This beautiful book not only teaches young readers about the importance of doing their bit to keep the planet clean but also teaches them counting in a fun way. The author's illustrations give clarity to her concept and ideas, and this is definitely a fun way to make children aware of the importance of cleaning, protecting, and preserving the planet. Be it the seahorse, or the turtle, or the tripod fish, or the jelly fish, and the other creatures who call the sea their home, they all help in cleaning up the sea and making it a better place in which to live. The author also introduces young readers to the creatures that live in the ocean in an entertaining and interesting way. This book is definitely a must-have and a must-read for youngsters and it will help create awareness about the need to keep the ocean clean.