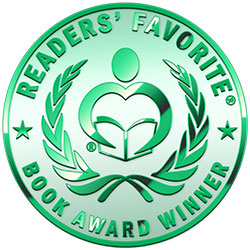 Reviewed by Vincent Dublado for Readers' Favorite
Reading dystopian YA novels always seems to be an escapist experience. The plot is typical of the scenario of a world that has fallen from grace, and it is often up to young people to make a difference, save the day, or beat the odds. In 2HVØRHVNØT (To Have Or Have Not), author Jared K. Chapman welcomes you to Fellowship City, a name that is ironic of what this city truly stands for. Here, segregation exists between those with superpowers (Mighties) and those who don't (Normals), where the former enjoy far better social privileges. This could remind comic book fans of Marvel's House of M storyline. The tale has a promising start as an ordinary young man named Mario has the rare opportunity to work in a restaurant owned by a Mighty called the Realizer. Trouble ensues for Mario when his employer is murdered and he becomes the prime suspect. From here, Mario becomes a fugitive as he tries to prove his innocence.

If the conflict of man versus society is the novel's selling point, then it has a relevant twist that is enough to keep you turning pages. It has sufficient tools to dig into character motivation and explore options for a character fighting for self-preservation. Jared K. Chapman's prose elevates Mario's fight for survival above its horrific and melodramatic scenarios and in this has its bright moments. As the world continues its fight against a deadly pandemic as well other international tensions and crises, you might ask if the world needs another dystopian tale like To Have Or Have Not. I say why not? Times have changed, and so have the readers of dystopian YA novels. To Have Or Have Not has adapted with its fresh spin on dystopia, and therefore it's worth giving it a shot.