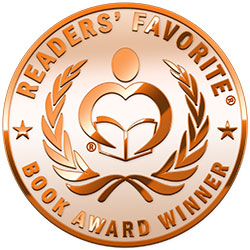 Reviewed by Bernadette Diane Anderson for Readers' Favorite
Another wonderful Regency romance from Laura Beers is A Foolish Game, set in a world of duty and politeness, a world where correct behavior rules. The thought of matrimony terrifies Lady Isabella Beauchamp, daughter of a deceased Marquess and sister to Lord Everett, the current Marquess of Northampton, who worries about her reluctance to marry and gain future security for herself. Beautiful, enchanting but a little challenging on the behavior front, she has no trouble finding a suitable suitor if she wants one, but refuses to take any interest. He is offered help from a childhood friend of Lady Isabella's. The Marquess makes it more interesting by offering Lord Ewin a bonus of £10,000 to be paid to him if he finds her a suitable suitor before the end of that season in 1813! Now follow along as you are drawn into a story of mixed-up emotions, family dilemmas, forced arranged marriages with devastating consequences, and dangerous plots to gain a high position in society. But does Lord Ewin get the £10,000 bonus!

As you would expect from a Laura Beers story, we are given an accurate account of life in the early 1800s. A Foolish Game does not disappoint! The author draws us into a world that is deeply divided between those who have wealth and the poorest in society. Her descriptive style of writing builds vivid pictures of the characters and events taking place in this very different world. While there is a main focus to the story, the author outlines events and storylines to keep you entertained. We enjoy building a love or loathing for each character and learn what makes each one tick, what underlies the reasons for their actions, how they see their own positions in life, and what effect they have on others around them. With plenty of twists and turns to the plot and a little subterfuge and action, we are given an excellent, well-rounded story that will bring a great deal of pleasure to readers.