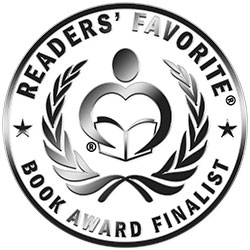 Reviewed by K.C. Finn for Readers' Favorite
A Gallery of Mothers is an atmospheric work of fiction in the dark fantasy and adventure sub-genres and was penned by author J. S. Latshaw. An epic work for young adult audiences, this novel is the follow up to The Threat Below in the Brathius Legacy Series. In this volume, we learn deeper secrets about Sean Brathius's experiment which doomed the world, and we travel with outcast hero Icelyn Brathius to save the last refuge of humanity from certain destruction. As more hidden truths and darkness unfold, a whole new horror is on the rise, and it becomes a difficult question as to whether survival is even the preferred option in the face of such terror.

Author J. S. Latshaw has crafted a beautifully dark and dangerous apocalyptic world for the characters to walk through, leaving us on the edge of our seats for adventure and horror at every turn. This is a multi-genre tale that weaves together the finest elements from fantasy, horror, dystopia, and beyond to deliver a hero's quest like no other against impossible odds. This is sure to resonate with the young adult audience, but older readers will also be impressed by the immersive worldbuilding, psychological themes of self-discovery, and the intricate details of the history of darkness which has befallen this land. Overall, I would highly recommend A Gallery of Mothers to readers seeking superbly crafted dark fiction that offers a lot of twists and turns within its epic plot structure, and a promising series with lots more secrets to unveil.