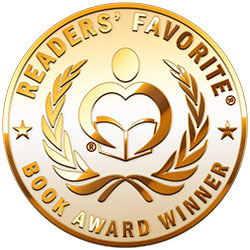 Reviewed by Mamta Madhavan for Readers' Favorite
A Gay Man's Guide To Life: Get Real, Stand Tall, and Take Your Place by Britt East is written for gay men and represents life seen through the lens of a gay man. The author's story is a good tool for gay readers not to repeat the mistakes he made because of their sexual and cultural orientation. The memoir will help gay men own their truths, acknowledge their harms, atone, amend, and then move on so that they are empowered. The author's words are a good way for the community to get to know gay men and understand them better. The book is a good manual that will help gay men implement the practices they require to live their most authentic life so that they can start thriving.

A Gay Man's Guide To Life is straightforward and honest. Britt East speaks of his childhood being lonely. His conflicting emotions, being too tender-hearted, and his masculine and feminine traits that confounded many people he met and how they affected him have been discussed in detail. The importance of self-love is stressed, and he also stresses the importance of having a good relationship with the body. The author's approach to the topic will give confidence to gay men to thrive as gay men, and come to terms with their homosexuality, manhood, and gender identity. The author's personal experiences that shaped him to be who he is today will help readers understand him and his words better - which are insightful, uplifting, and motivating. The techniques and suggestions he shares are helpful to gay readers to take hold of their lives.