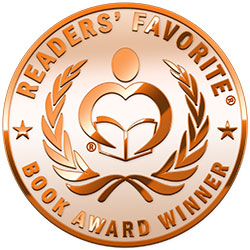 Reviewed by Samantha Dewitt (Rivera) for Readers' Favorite
All Sam wants is to be able to move on with his life, to put the past behind him and create something entirely new for himself, but it may not be as easy as he had thought. While he's trying to hold true to the promise he made to a friend, another friend wants him to pay up on his promise. Leaving Laura and the kids behind might be the hardest thing he's ever had to do, but how could he turn his back on everything he's built his life to be? A Higher Calling: Laura's Tale by Kwen D Griffeth is a story of love and devotion, but also one of vengeance and retribution.

With this book you never know what's going to come next. Each character draws you in and makes you want to learn more about them and what their story will hold. You want to see them grow and become even more and you definitely get that here. There's plenty of romance for those who like that sort of thing, but there's also some action that really keeps you on your toes. Whether it's William or Ruby or Laura or even Pickles, you won't want to turn away from any of the characters here. Even Abernathy will make you want to understand him better. A Higher Calling by Kwen D. Griffeth is the type of book that you'll remember for a long time and you'll still want to know more about everyone involved. I know that I was definitely drawn into this story.