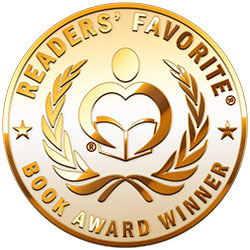 Reviewed by Shrabastee Chakraborty for Readers' Favorite
In the Kingdom of Uladmond, only the Empyrean Cavalry has the exclusive honor of flying on winged horses. Aluma, the daughter of the famous rider Hearn Banks, has always dreamed of becoming an Empyrean Rider, a dream her father never condoned. Instead, she has to resort to covert, night-time flying adventures on Hearn's winged horse. Aluma attends the Autumn festival to cheer for Thayer, her best friend and aspirant for this year's Empyrean Cavalry. However, when her father suffers a strange, near-fatal accident during a flight demonstration, his last instruction for Aluma is to compete in the trials. Can she fulfill her long-cherished dream? What secrets lie behind her father's cryptic comments? Find out in Shina Reynold's novel, A Light in the Sky, the first book of the Clashing Skies series.

In her debut novel, Shina Reynolds creates a new world full of lavish capitals, deserted cities, ruined kingdoms, and unexplored forests. It was astounding to find mentions of modern-day inventions, such as cameras, biometric systems, and solar power-enabled vehicles. Yet, in a stroke of genius, she merged them seamlessly into the narrative that also speaks of winged steeds and blood oaths. The novel, sporting a dystopian theme, features a strong female lead who must utilize her hidden powers to save humanity. Reynolds creates tension and conflicts at every step, especially when Aluma felt a strange pull toward two heroes equally worthy of her affection. Reynolds portrays the eternal battle between light and darkness in this tale of love, betrayal, and magic. A Light in the Sky teaches us to hold onto the light even when everything seems bleak.