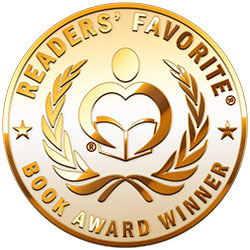 Reviewed by Chris Fischer for Readers' Favorite
Fantastic. Fantastic. Fantastic. I could write that word ten more times and it still wouldn't be enough to describe A Secondhand Life by author Pamela Crane. In this intriguing and thrilling work, we meet Mia Germaine. Mia is a woman in her thirties who, at the young age of twelve, had the very great misfortune of being in a terrible accident that claimed the life of her father, and the very great fortune of receiving the heart from a donor so that she could go on living. Now, twenty years after receiving this gift, she starts to have terrible dreams, nightmares really, about an unsolved crime: the murder of the very girl from whom she received her heart. Strained to the max by the messages she seems to be receiving, convinced she must avenge the murderer of the original owner of her heart, and now being stalked by a killer herself, Mia's not safe at any turn. And the lengths she must go to in order to keep herself safe and quiet the voice within her could lead to her ultimate demise.

I loved this book. I don't know how else to say it. A Secondhand Life was a great psychological thriller. It kept me on the edge of my seat and reading until the very end. Author Pamela Crane has a true gift in character development, as I continued to think about Mia Germaine long after I put the book down. She also has a clear understanding of the human psyche, what makes it take and what makes it break. I recommend this book highly to any reader who loves thrillers, mysteries, or just plain excellent writing and story craft. Great cover and great book! This is the first book I've read by Pamela Crane, but it absolutely will not be the last.