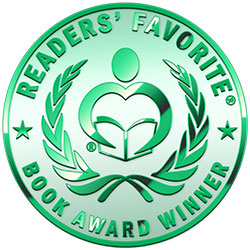 Reviewed by Kimberlee J Benart for Readers' Favorite
If you enjoy a good Jane Austen fan fiction, A Short Period of Exquisite Felicity by A. D'Orazio is just the book for you. In this alternate version of the romance between Elizabeth Bennet and Fitzwilliam Darcy, the engagement between the two passionate protagonists of Pride and Prejudice lasted only a week and two days. Without explanation, Elizabeth called it off, breaking Darcy's heart in the process. As the story opens, more than a year has passed since they saw each other and they're about to meet again. Darcy is visiting Netherfield with the Bingleys and their new baby, and Elizabeth is joining them after a long absence from Meryton. Darcy is determined not to let Elizabeth know the depth of the feelings he still holds for her, but how long can he keep up a pretense when faced with her presence?

I really enjoyed reading A Short Period of Exquisite Felicity and not just because I'm a die-hard Jane Austen fan. Even if you've never heard of Austen, you'll find yourself entranced by this story. Here are two people who have come to feel such deep passion for each other, only to have their expectations of future marital bliss ripped away. D'Orazio does a credible job of carrying the tone of the original, while altering the plot. She does an even better job at conveying the thoughts, feelings, and complexity of the characters through a narrative style that is smooth, precise, descriptive, and emotionally evocative. An entertaining read for anyone who appreciates a good love story.