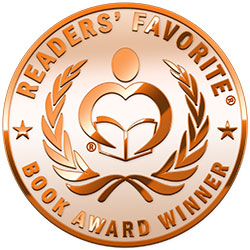 Reviewed by Maureen Dangarembizi for Readers' Favorite
A Torch In His Heart (The Wanderer Book 1) by Anna Belfrage is a story filled with romance and magic. From the moment Helle Madsen walks into Woolf and Partners and meets its intense owner, Sam Woolf, she decides he's an unsettling man. There is something dark and dangerous about him that Helle can't quite put her finger on. All she knows is that her heart beats faster and she has a strong desire to flee. When her fears prove correct, she finds a savior in Jason Morris. Though she's never met Jason before, except in her dreams, everything about him seems familiar. Helle discovers that she knew both Jason and Sam in a previous life. Bound together through countless lives, Helle must choose the right man and end the cycle of heartbreak and pain that began three thousand years ago.

A Torch In His Heart is aptly named as it describes an undying love that transcends time. From the moment I started reading this book the plot pulled me in and wouldn't let go. In a story filled with paranormal phenomena, the characters are magical and larger than life. Anna Belfrage writes amazing characters that you can't help but fall in love with. I liked the unpredictability of story events while tackling reincarnation. The backstory was told in a way that enriched the story and brought depth to the characters. Paranormal romance readers who like meatier stories will not regret buying this book. A Torch In His Heart ends on a cliff-hanger. To continue reading Helle's story, readers will have to grab Smoke In Her Eyes.