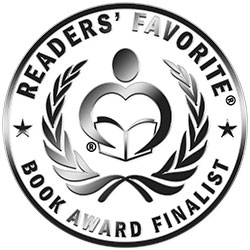 Reviewed by Romuald Dzemo for Readers' Favorite
What really makes a man what he is? Beneath the pain and thrill of life, what is the stuff we are made of? These are questions that Pablo could have answered with certainty had life not dealt him very serious and painful blows. He's been sure of everything in his life. He has a love life, a loving family, a future, and a mission, until tragedy strikes and then he has to seek answers — seriously. A Voice Beyond Reason by Matthew Félix is a contemplative story; one with the kind of lessons one reads in Paulo Coelho's The Alchemist. Pablo sets out on a journey that will transform his entire life. Here is a story that powerfully shows how our mental attitudes affect our physical results.

Matthew Félix's writing is purposeful, written to provoke readers into asking serious questions about their choices, their attachments, relationships, and fears. It reads like a spiritual odyssey, a journey a young man from a mountain hamlet in Spain makes to his inner core, assessing his values and re-defining his personality. This might sound like a preachy kind of novel, but it is far from it. In fact, it is mind boggling, but it entertains beyond measure. The reader will enjoy the wonderful culture around the plot, the beautiful setting, and themes like friendship and love, family, the meaning of suffering, and inner peace. The writing is beautiful and it features great cultural elements. I enjoyed the fact that the author weaves phrases of the Spanish language into the naturally flowing dialogues. A Voice Beyond Reason is a story about the courage to listen to the incessant beckonings of our heart and to embrace the path that communicates meaning to us. I loved the writing, the plot, the characters, and - above all - the powerful and inspiring message of this tale.