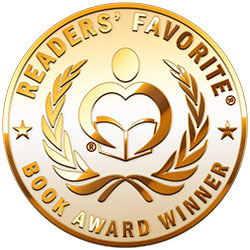 Reviewed by Jack Magnus for Readers' Favorite
A Whisper of Smoke is a historical coming of age story written by Angela Hoke. It's set in the 1960s in a suburb right outside of Louisville, Kentucky. While Susanna and her family live in a more suburban setting, her best friend Calvin and his family live on a farm that's literally across the street. That farm and the wilderness surrounding it form the background for the endless adventures the two friends and their siblings enjoy as they're growing up. Calvin's always been there for Susanna from the time they were small, but a game of truth or dare played out at night while sitting before a campfire has them sharing a kiss that seems absurd and yet unforgettable. While they continue on with their close friendship, nothing is ever said about that kiss, and each of them meet romantic partners and date.

Angela Hoke's historical coming of age story, A Whisper of Smoke, is lyrical and fueled by magic. It's told by Susanna who's learned from quite early on that her mother is capable of creating marvelous worlds and then turning into something cruel and frightening in an instant. Susanna's relationship with Calvin is inspired, each complementing the other's strengths and weaknesses, the two stronger synergistically than they ever could be apart. The letters they write to each other while he's serving in Vietnam are moving and so expressive of the times and troubles of a generation faced with a very different kind of war. Susanna sends a poem to Calvin that begins: "A letter from you is a surprise of stars in a velvet pouch."

I knew from the very beginning of A Whisper of Smoke that this was a book to savor and enjoy slowly, like a fine wine, from the funny stuff to the parochial school dances and the horseback rides through the country. It's a beautifully written and most compelling coming of age story that's got friendship and history and, not to be forgotten, magic, on almost every page. A marvelous achievement and an unforgettable story. A Whisper of Smoke is most highly recommended.