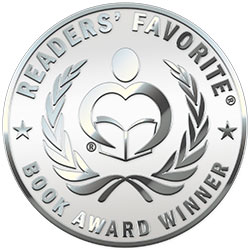 Reviewed by Jack Magnus for Readers' Favorite
Abe-vs-Adolf: The True Story of Holocaust Survivor Abe Peck is a non-fiction biography written by Maya Ross. Abe grew up in Szadek, Poland; a town that had a thriving and healthy Jewish community living within it before the Second World War. He was 90 at the time this book was written, and he's now the only living Jewish survivor from his home town. Abe's father owned a kosher restaurant, and his mother had been to college in Belgium and was a teacher, and the family kept up with current events through the international papers they'd read each day. While the climate of intolerance was nowhere near as intense -- and deadly -- as would occur under Hitler's occupation of Poland, Jews in Szadek had always been aware of the antisemitic feelings prevalent among the non-Jewish community. The Piks and their peers grew ever more concerned as they read of Hitler's ascent to power, and they couldn't help but notice that the climate of hatred and intolerance was growing ever more palpable in their own community. When Abe was 15 years old, he and his father were herded along with 48 other men to a work camp. They left behind Abe's mother, sister and relatives, who were then living in the close confines of the two-block designated Jewish ghetto that was bordered with barbed wire. They would never see their loved ones again, and Abe would spend the next five years of his life fighting to survive in nine concentration camps, several death marches, and years laboring in a coal mine.

Maya Ross's non-fiction biography, Abe-vs-Adolf: The True Story of Holocaust Survivor Abe Peck, is a stunning work. While I've been privileged to read a number of compelling and powerful survivors' stories in the past, I was not prepared for the intensity and brutal honesty I found within these pages. Abe's heroism in simply surviving to tell his tale has me at a loss for words. I spent a day reading his story, looking at the faces of his family, the thousands of inmates, and piles of the dead, and the enormity of Hitler's final solution was hammered home in a way that it hadn't been before. Those are images I will live with for the rest of my life, I'm quite sure of it -- images that are disturbing, troubling and yet, each is a voice from the past that Ross and Peck have resurrected to speak once again. When Ross met Abe for the first time, she marvelled at his take on the tattoo that still is visible on his arm. Abe saw those numbers as a good thing. They meant he survived. Reading his story is tragic, harrowing and ultimately inspirational. In Maya Ross's non-fiction biography, Abe-vs-Adolf: The True Story of Holocaust Survivor Abe Peck, Mr. Peck speaks for all those Jews who did not survive the Holocaust, and he does so brilliantly and with grave eloquence. This biography is most highly recommended.