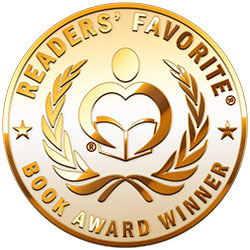 Reviewed by Lee Ashford for Readers' Favorite
"Abraham and Sarah" by J. SerVaas Williams is a story like few others. Williams has taken the Biblical account of Abram and Sarai, imaginatively filled in the blanks, and woven a rich tapestry of life and love in the Middle East 4,000 years ago. From before their first meeting to the birth of Isaac, these two people lived a life of blessings because of their constant and genuine faith in God, who changed their names to Abraham and Sarah when Isaac was born. This Biblically correct telling of the story takes two people often known by name only, and puts faces and feet on them. "Abraham and Sarah" is a deeply moving historical fiction that reads like historical fact, owing to the extensive research conducted by the author.

Many Christians tend to overlook the Old Testament as being irrelevant today. Others find it 'boring' to read. Williams takes one of the 'boring' stories and brings it to vibrant life. Three major religions trace their roots back to Father Abraham: Jewish, Christian, and Islam all stem from Abraham, to whom God literally promised offspring numbering more than the sands of the Earth, or the stars in the sky. Their unwavering faith in God to provide their needs, protect them, and fulfill His promises, is the standard which God wills that all should emulate. This is a book you will not want to put down once you have begun reading. It will bless you as you read it, regardless of your particular religious background, just by showing you what life was like for the Patriarchs of the church. I fervently recommend this account to people of every faith, as well as to people of no faith. Before the coming of Jesus Christ ushered in a new covenant, God routinely spoke to his prophets verbally, as He does throughout this story. You won't want to miss out on reading about many such events in the lives of Abraham and Sarah. This is a fascinating story, from beginning to end.