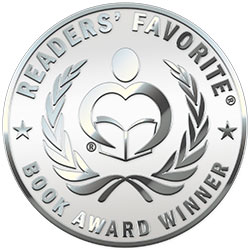 Reviewed by Emily-Jane Hills Orford for Readers' Favorite
Everyone wants to fit in. We have the false impression that if we look like everyone else, we'll be equal and be part of the 'in' crowd. Imagine being a duckling with a different – and I mean very different – beak. Ack wasn't dubbed his name without a reason. He has a beak that looks like the bell of a trumpet and even sounds like one when he tries to quack with the others. As you can probably guess, Ack is teased mercilessly and he's embarrassed by his looks and his quack. When he sees a young boy also crying because of something different in his appearance, Ack starts to believe that maybe he's not the only one who feels left out. It takes more than a loving mother's kind words to encourage Ack, and probably the boy, too. When the annual Nantucket Duckling Parade approaches, Ack hides behind a fire hydrant to avoid being noticed and, potentially, laughed at. What happens next makes him realize that it's okay to be different and sometimes it can be beneficial, just as long as we believe in ourselves.

A.K. Spurway's picture book story, Ack! The Nantucket Duckling, is a sweet, charming story, addressing the importance of accepting ourselves and others for all of our differences. After all, differences are a part of life, and we need to embrace what gifts we are given and use them to the best of our ability. The plot follows young Ack's grief over being different, his embarrassment, and finally, his reconciliation with what he sees as a deformity. The story is told in simple language so a young reader can follow along, and the illustrations are bright and colorful and help carry the story forward. The story is based on an actual annual event on Nantucket Island and some of the histories behind this event and the author's interest are included at the end. Beautifully told and illustrated.