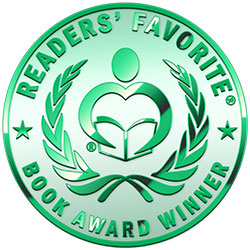 Reviewed by Bruce Arrington for Readers' Favorite
Adam Frankenstein: Dog Fight by Sheila English is a graphic novel about Adam, an eternal, who currently works as a US Marshall. We don't see his beginnings, so this book appears to be part of a series. All you have to be familiar with is the story of Frankenstein and you'll be fairly up to speed. His dog, Bella, is also an immortal. The book begins when Adam almost dies, even as an immortal, but he makes the choice to stay for the sake of Bella, who is kidnapped by dog thieves. Adam's mission is to get his beloved pet back at any cost. Adam's sidekick, Rebecca, also a US Marshall, becomes privy to the secret that Adam and Bella share.

The story is action-packed but not gritty. There are some swear words, but it's not gratuitous, still making this acceptable for teen and young adult reading. The artwork is well presented and flows well with the story, filled with detail that feels like a movie. The main heart of this story is the love between a man and his dog. He feels her pain, he senses when something is wrong at the stakeout, and he will literally stop at nothing to save her when everyone else would consider her a lost cause. This makes his character endearing and you want to root for him the entire way. Adam Frankenstein: Dog Fight by Sheila English is a story that should appeal to those who enjoy reading action-packed graphic comic stories. Recommended.