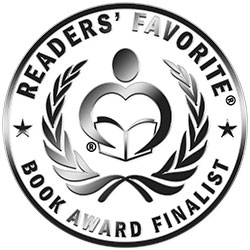 Reviewed by K.C. Finn for Readers' Favorite
Alaska Deadly is a work of fiction in the crime thriller, mystery, and suspense subgenres. It is best suited to the mature adult reading audience for its theming and content and was penned by author J. L. Askew. In this excellent crime novel that packs a lot of storylines into its fast-paced plot, we meet private eye Race Warren as his caseload takes him to Alaska to track down a missing person. Whilst out in the deadly wilds, Warren uncovers a strange cult devoted to shapeshifting, a former cop hungry for justice, and a sinister sex trafficking ring headed by a dangerous Russian with an impenetrable fortress on a mountaintop.

Author J. L. Askew has crafted a fast-paced crime thriller that never lets up on clues, danger, and intrigue from cover to cover. One of the features I most enjoyed about the work was the relationship between Warren and Billings, who are well-crafted to be complementary allies but with very different approaches to getting what they want. This gives the novel a dynamic feel thanks to a lot of sharp dialogue and intelligent conversation, moving the converging storylines forward at a pace but still keeping readers involved in all the details of the cases at play. I really enjoyed the Alaskan setting, and I felt that it was more than just a backdrop, serving as an interesting cultural layer to the story and a moody, atmospheric place that added physical challenges to the mystery itself. Overall, Alaska Deadly is a highly recommended read for mystery fans everywhere, and I can't wait to see what more this talented author has in store.