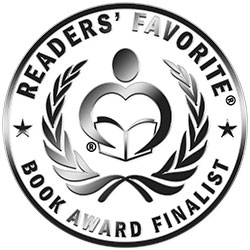 Reviewed by Faridah Nassozi for Readers' Favorite
All Are Family: Celebrating the Diversity of Our Global Family by Marissa Bloom is an amazing kid's story book that talks about the beauty of the different ways of life enjoyed by people around the world. The book emphasises the importance of family by looking at how different families live their lives. It uses the basic aspects of a family's day-to-day life such as how different families dress, how/what they eat, the houses they live in, where they sleep etc, to show that irrespective of the differences in cultures and lifestyles, at the end of the day all people are the same.

All Are Family is an amazing book that teaches kids about cultural and social diversity around the world through the simple day-to-day aspects of different families. The book teaches kids the important life lesson that it is not about what a family has or how they live that gives them happiness and joy, but rather it is about appreciating and enjoying the love of family, like the pure joy that comes from sharing a family meal. At the end of the day, it is not about where someone lives, what they eat, what they wear, or what language they speak; what matters is the person that is on the inside and not their earthly possessions or their lifestyle. We are all one, despite our social and cultural differences, and we should therefore love one another and be kind to everyone around us.