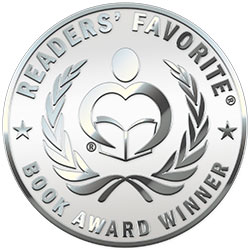 Reviewed by Stephanie Chapman for Readers' Favorite
Emily Bunney's All Or Nothing is a story about recovering from toxic relationships and being able to move forward by living in the moment. Mila is moving to Seattle after procuring a job as an assistant to Coach Casey. That evening, Mila and her best friend are celebrating at the hotel bar and Mila notices a man that seems to be watching her. After Beth leaves the bar, Mila approaches the man and impulsively has a one-night stand. She leaves his room before he wakes up, which leaves Matt daydreaming about the encounter. He signs the contract to play hockey for the Seattle Whalers and, on the first day of practice, he discovers that his one-night stand is now his coach's assistant. Matt is determined to try a relationship with Mila, but she has just left behind a serious relationship and is terrified of being hurt again. There is also another barrier: No dating any of the team players.

All Or Nothing has an engaging cast of characters that complement the romantic plot. Emily Bunney's story didn't primarily focus on sex, which I found to be refreshing for a romance novel. The narrative is told from Mila's and Matt's points of view and easily transitions between them. I could connect with Mila's aversion to being in a relationship, and I admired Matt's persistence in proving he was interested in more than sex. The Whalers traveled around the country, and it was fun reading how Mila had to deal with any setbacks that occurred. A memorable scene in New Orleans had me picturing how distraught Mila was when she discovered she didn't book a room for herself. I know I would be turning red and arguing with the hotel owner as well. It would be equally embarrassing that the team could witness the entire mistake. This is a 5-star book with an engaging story filled with well-developed characters that had me hooked from start to finish. I would recommend fans of slow-burn romance novels to pick up a copy of All Or Nothing. This isn't love at first sight, but the perfect balance of a suspenseful romance story with a realistic edge of charm.