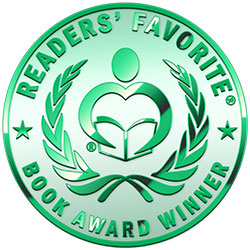 Reviewed by Tom Gauthier for Readers' Favorite
Altared: A Tale of Renovating a Medieval Church in Tuscany is a charming ride-along with Kyle Tackwell Ball as she pursues her desire to own property in Italy. Her lighthearted narrative makes any of us who have ever tackled a "fixer-upper" project kneel down in thanks that we stopped far short of an abandoned church in Tuscany. She takes us through the unfathomable bureaucratic maze, swerving here and there to throw language challenges, then sliding to a halt at social events with new friends to wrap her in customs warm and charming – and incomprehensible to her. We follow along as she grows, learns, stumbles, and repeats it with a tenacity to prevail that we can only applaud. Ball's attention to detail both in the project and in telling us about it is brilliant. Her descriptions of the landscape, architecture, history – and the people – are gripping.

Charming, cute, sometimes poignant, Altared delivers a delightful journey through a seemingly impossible mission of making a 12th century abandoned church into a 21st century Tuscany hideaway. Kyle moves us along with a stream of consciousness that at once describes then decries her discoveries, jumping from subject to subject in a way that should confuse us but instead charms us with her perspicacious headlong dive into a culture and a dream. Kyle keeps us chuckling at her constant comparisons of events to songs, movies, books, and other seemingly encyclopedic snippets of her boundless repertoire. Kyle regales us with descriptions of local characters interacting in vignettes and cultural motifs initially incomprehensible to an American. She keeps us learning the Italian language with her and joining in her laughing interpretations. Altared is a laudable first work by Kyle Tackwell Ball. Her writing is engaging, light, and entertaining, and while I would never wish another project like Le Convertoie on her, it would be a pure pleasure to read another tale from this new author. Without reservation, I recommend reading Altared: A Tale of Renovating a Medieval Church in Tuscany.