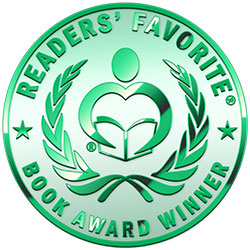 Reviewed by Rabia Tanveer for Readers' Favorite
Always October by C.E. Edmonson is one of those novels that requires a lot of word space to review, which is why I'm not using my regular review style. Lucas Taylor has lived his life. He may not live long, but he is not giving up. His body is losing the battle, but his mind is just as strong. As his final act of rebellion, he remembers his journey of life and recounts everything that happened. Lucas' strength was tremendous and very endearing at times. His grief and loss was hard and raked through the storyline. The reader is not immune to Lucas' despair; you will feel it in your heart and in your soul. He was erratic at times and somewhat obnoxious, but the reader is so much invested in the story that this doesn't annoy you. Instead, it feels like a part of Lucas.

The novel was a little hard to read, not because it was badly written, but because it was so good that it seemed too real at times. The story was true to life and scarily real. It was honest and pure without being cheesy or clichéd. I don't say this about many novels, but this one is pure gold. I have no words to describe the feelings the book evoked in me. It was tremendous and heart warming as much as it was emotional. I thoroughly enjoyed it. I usually have issues with writers using covers for their books that have no meaning or reference to the story. Edmonson chose well. The cover not only reflects the title, but also the story. Five well-earned stars!