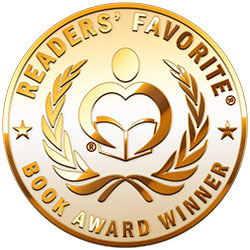 Reviewed by Anne Boiling for Readers' Favorite
This book begins with a description of the Cataclysm. Planet Xunar-kun was hit by meteor. The planet was devastated by the catastrophe. The next scene shifts to the death of Father Gordon the leader of the tribe. Father Gordon's last words were instructions to teach the generations the things he had written. Three thousand cycles later the tribe is still living by his words.

We shift to the next scene where a slender girl, Alysa sits next to a stream crying. The girl has a new baby sister. She is angry that she will have to share with her new sister. Her clan was called the Field Folk. A young man from a tribe called the Trailman approached her. She knew she was not supposed to speak to a Trailman. Her tribe considered them savages.

The next scene returns us to the stream. Once again Alysa is crying. Her father has died of a mishap. Alysa had planned to join Orion and his tribe but now felt she needed to stay and help her mother.

Alysa's father was a trader. Her clan needed another to take his place. A female had never served as a trader but Alysa volunteered. The matter was taken before the council and it was agreed she could serve as a trader to the Trailmen.

Alysa is a strong, brave character. She was willing to step out of the role tradition was forcing her into. There is a strong message in this tale for everyone including children. We should never force a stereotype on a person. Sometimes rules are to be broken. Tradition can be restricting. I quickly became caught up in Alysa's tale. I found myself cheering her on. The different voices added much to the story. The narrator was very good. This story is strong in family and friends. It encourages adolescents to dream big, to take chances.