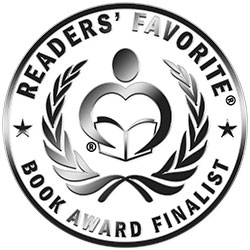 Reviewed by Mamta Madhavan for Readers' Favorite
America at the Precipice: Restoring the Plummeting Middle Class Standard of Living by Gary R. Patterson casts light on the disturbing fact that America's middle class, which was known to be the most affluent in the world, has lost that honor. The author attacks the core issues that caused the pitfalls, but at the same time gives solutions that might be helpful to putting things back on the right track to a certain extent - helping the middle class to get out of the mess they are in. The author also tries to look at various aspects of American life by going down to the root causes, the angles that many experts tend to ignore and the political spin that makes matters worse.

The book has some great thoughts and ideas that the author has shared with readers. The hard hitting facts have been put down starkly with no frills attached, making the viewpoints crisp and clear to readers. The author's observations are honest and his views are bold, making an impact on readers. He has done a lot of research to share those facts and figures, which are useful and make readers aware of the grim reality that is staring at them. Chapters 3 and 5 that speak about Obama's Health Care give in-depth detail about the brunt faced by middle class Americans. Some of the suggestions made by the author are good and useful and he extensively covers the topic.