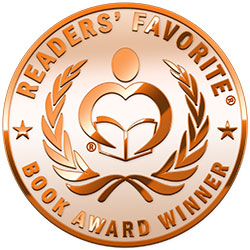 Reviewed by Susan Sewell for Readers' Favorite
Caught in a court battle between a coal mining corporation and an endangered community, an environmental prosecutor must find a way to remain neutral in the intriguing legal thriller Amid Rage by Joel Burcat. Mike Jacobs is an attorney with DEP, Pennsylvania's environmental agency, and his job is to ensure that mining operations are working within the confines of the law. When Ernesto Rinati, the owner of the Rhino Mining company, has a complaint with DEP, Mike is directed to keep an eye on the proceedings. Unhappy with the restrictions on his mining permit issued by DEP, Rinati filed an appeal. In the meantime, the homeowners whose residences are in close proximity to Rintati's new mine also filed an appeal to DEP, stating that the permit wasn't stringent enough. Essentially babysitting the appellants, Mike is to remain neutral concerning the debate. However, when he meets both parties during his investigation, he inadvertently sides with the homeowners. Can Mike help the residents without losing his job?

Filled with suspense and intrigue, Amid Rage by Joel Burcat is an intense legal thriller. From the first page, the elements of greed, murder, and psychopathy color the plot, creating a fascinating and irresistible novel. The storyline is intriguing and moves at a fast pace, the momentum building until it culminates in an explosive and dramatic conclusion. Containing a sinister, sadistic, psychopathic villain and bloody, action-packed scenes, the story's horror captures the imagination, making it impossible to put the book down until the protagonist prevails. Even though this is the second book in the Mike Jacobs series, the story does very well as a standalone. With an intense plot, a gripping storyline, and fascinating characters, this enthralling adventure promises to entertain everyone who enjoys courtroom drama and psychopathic criminals. Due to graphic violence and sexual content, the book is more suitable for mature readers.