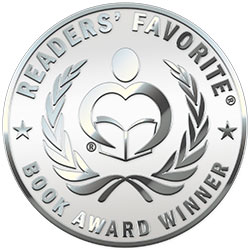 Reviewed by Kathryn Bennett for Readers' Favorite
An Unexpected Afterlife: An Adventure in the Jewish Resurrection (Dry Bones Society Book 1) by Dan Sofer introduces us to Moshe Karlin, who opens his eyes to find himself naked and alone in the Mount of Olives Cemetery one fine day. Moshe soon finds out from his loved ones that he has been dead for two years. Moshe doesn't intend to let the grass grow under his feet, however; he plans on getting his wife back, but he will run into many more troubles than he ever thought. The world is not like he remembers leaving it, and there are changes and dangers everywhere in the Holy land.

I don't read very many religious mysteries, but I thought this one might be fun when I read the description and I have to say I am very glad that I followed my instincts - this book was an amazing read. On the surface it seems straightforward and even simple, but once you truly dig into the meat of the book, you find yourself trapped in the web of a fantastic and complex story. You will find yourself asking questions about religion, life, death and love right along with Moshe. I am not Jewish so some of the subject matter was likely lost on me, but I still found this book to be deep and thoughtful and just very well written. This is the first book by Dan Sofer that I have read, but I know it won't be the last. He is a masterful story teller who has created a thought provoking book with a multi dimensional character like Moshe.