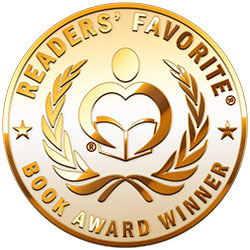 Reviewed by Pikasho Deka for Readers' Favorite
Anarchy and Other Lies by Jesse McKinnell is a dystopian thriller set in a not-too-distant future where resources are scarce, pitting countries against each other on the brink of all-out nuclear warfare. Jake Anderson's life turns upside down when he finds himself unceremoniously fired from his job as a silverware designer, leading him to roam the streets amongst the homeless. After witnessing a bridge being blown up, Jake follows the person responsible for the act, Sam, narrowly avoiding a second bomb blast when she rescues him. Devoid of purpose and enamored with Sam, Jake joins the revolutionary group despite the wishes of Sam's accomplice, Cap. However, Jake soon realizes that Sam might be too extreme for him as he finds himself way in over his head.

Anarchy and Other Lies is a cautionary tale about a man embroiled in a situation of his own making that mirrors some real-world issues. With a fast-paced plot filled with twists and turns, author Jesse McKinnell's dystopian thriller puts its hooks in you from the first page and refuses to let go until the end. McKinnell's worldbuilding is impressive, using some real-world parallels to craft a believable dystopia. The characters have colorful personalities containing considerable depth, emerging with each page turned as the layers are peeled off slowly. Through Sam, McKinnell masterfully captures the psyche of the charismatic rebel with delusions of grandeur. Jake is her brainwashed admirer who quickly realizes what he got himself into. If you're a fan of dystopian thrillers, definitely check this one out.