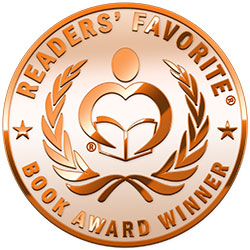 Reviewed by Rabia Tanveer for Readers' Favorite
Anarchy of the Mice is the first novel in the Third Chance Enterprises series by Jeff Bond. Molly McGill is the quintessential single suburban mother of two. She has a PI business that barely stays afloat, but a woman's got to do what she needs to do. So, when Quaid Rafferty, the former governor of Massachusetts, comes knocking on her door to help him and his "muscle" Durwood Oak Jones uncover The Blind Mice, she knows this is an offer she cannot ignore. The Blind Mice are a group of terrorists/hackers who are trying to disrupt society. Molly needs to go undercover and become a part of the Blind Mice to reveal them; however, they are not your usual terrorists. They are smart, they are wicked, and the leader of the group is vicious. It will take all of Molly's strength and determination to get the job done. Can she infiltrate The Blind Mice, stop them, and make it out alive?

The intricate, smartly woven plot and complex characters are the highlight of Anarchy of the Mice. I love Molly's character, her sass, and her ability to just charm her way into situations that might be impossible for others made me fall a little in love with her. To be honest, each character has a certain appeal and an element of surprise that turns out to be a game-changer for the story. Even Sue-Ann adds some extra sparkle to the story and makes it more interesting. The plot runs on a very original idea. The concept of The Blind Mice and what they do is terrifying and believable. Jeff Bond paces the story in a way so that it picks up and drops the speed whenever it is important for the story. The narrative is rich, the characters are flawed with redeeming qualities, and the action is relentless. This is an entertaining novel!