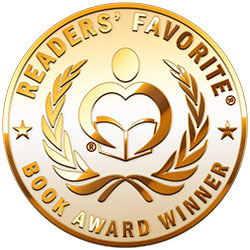 Reviewed by Doreen Chombu for Readers' Favorite
And Sometimes Y is a children's picture book by David Ross with illustrations by Bogdan Gărgărită. In a world of alphabetic letters, X, a consonant, and O, a vowel, fall in love and have a child, Y. Unfortunately, Y acts like both a consonant and a vowel, which causes a lot of confusion among the letters. As Y grew, more confusion arose, which built a wedge between the parents, who claimed that Y was a vowel or a consonant. It caused the parents to argue, and Y felt sad and alone because neither the vowels nor the consonants wanted to be around Y. The parents tried to change Y with guilt and subtle hints. But something marvelous happened when Y decided to embrace both identities of being a vowel and a consonant.

I love it when an author thinks outside the box and uses a simple concept to deliver a powerful message. And Sometimes Y combines lessons about individuality and uniqueness and teaches children about consonants and vowels. Children will learn to be inclusive, have confidence in themselves, and embrace their differences. David Ross is a great storyteller who made me feel compassion for these characters to the point where I forgot they are just letters in the alphabet. He made them relatable and made me see myself in them. The book also has beautiful visuals that bring the story and characters to life. The drawings were unique, and I loved the different sketches of the letter Y. They showed the internal struggle that the character experienced. I recommend parents and guardians read this book with their children and teach them that it is okay to be different because it makes us special and unique.