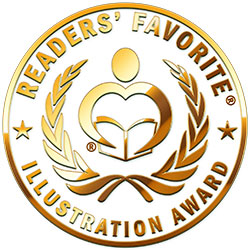 Reviewed by Kayti Nika Raet for Readers' Favorite
In Angelboy, a manga comic by N.M. Beguesse, Cyrus Michael, a teenager who is murdered within the first few pages, wakes up in a completely different place wearing completely different clothes and budding. . . angel wings? Unable to be seen or heard by anyone and with no one guiding him through his angel after-life, Cyrus strikes out on his own as he attempts to make up for his wasted life. At first he is merely observing, but he quickly becomes more involved as the darkness of humanity reveals itself. The first in a series, Angelboy by N.M. Beguesse is a fast-paced manga with an engaging story and interesting premise.

I read a lot of manga (Black Butler, anyone?) and my sister is a comic artist so I was really excited to read Angelboy. The scenes and background images were very beautiful and gave the reader just the right emotions. The characters were interesting with some being simply drawn and others more heavily detailed. We don't learn much about Cyrus, the main character, only getting vague glimpses of his past which may or may not provide clues about his death. The end of the volume leaves off in a way that says more information (not to mention thrilling adventures) will be provided in volume two. Beguesse shows a lot of potential as an artist and Angelboy promises to be a good read about life, death, and morality with a dash of Shonen Ai to titillate the ladies.