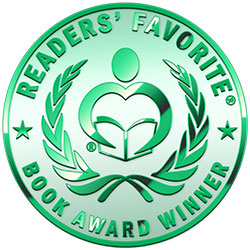 Reviewed by Emily-Jane Hills Orford for Readers' Favorite
"Animals have the amazing ability to be exactly what we need them to be." Many of us have had the pleasure of experiencing this special bond that can exist between an animal and ourselves. I know I have. We might think that we're saving the animal, perhaps a dog rescued from a shelter or off the streets. But, more often than not, it's the animal saving us. If you've had the fortune of having a pet (or larger animal like a horse) in your life, you've probably felt that loving pull that makes you hug the animal, causing such soothing results, relaxing the soul, so to speak. There are countless stories we can share of these special bonds, stories where a pet has helped its human heal, overcome grief and loss, or just be that much-needed best friend to love and cherish.

Candace Gish's book, Animal Prints on My Soul, is one of the Divas That Care Collection, stories about real-life bonds between humans and their special animal best friend forever. These stories will make you laugh, cry, perhaps even just ponder and reflect on the powers that bind two souls. The author has collected stories from other authors and organized them into a soulful, healing collection. The book is divided into sections, each ending with interactive guides, beginning with a collection of stories about healing, followed by a collection of stories titled Connection, stories that will just warm the heart as it discusses the many aspects of BFFs. The final section includes stories about love and loss, dealing with the heart, and the heartaches that often follow. This is a touching, compassionate collection, one that will warm the hearts of animal lovers everywhere.