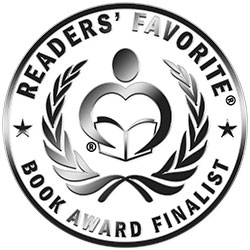 Reviewed by Nandita Keshavan for Readers' Favorite
Anti-Aging Secrets of Spices by Kitty Wells is a book for people who are interested in change and true insight into the value of natural spices and organic healthy foods in preserving health and vitality. Kitty explains, based on her own life journey, that staying in the dark regarding health made her suffer from a variety of problems. To address the issues she had, she quit her corporate job and began researching spices. I applaud this book due to its scientific content, easy to read philosophical and factual style, pertinent arguments, and compelling evidence.

Attractive photos and subheadings add to the book, and in addition to this, the author provides lists and tables which illustrate compelling evidence. How strange it seems that we live in a world where spices and herbs are not often regarded by mainstream society as having medical benefits and natural protective power? Spices and herbs take the role of flavour enhancers, but they have not taken a key role in modern medical practice in preserving and restoring health, despite evidence which indicates that they have many benefits and few adverse effects. This book substantiates the cause for spices and herbs effectively, and goes beyond the title to show their effect, not only on age, but also on mood, vitality, and well being.

I highly recommend that this book be read by all ages and that people make active efforts to adopt the key principles that spices and herbs should be used more frequently - not only as anti-aging tools, but also to increase well being and vitality and decrease fatigue, stress and unhealthy eating. The book also includes a lot of information on the beneficial compounds in vegetables. The title of the book could be broader to reflect the wide ranging information on agents for natural vitality and health, as well as some of the shocking stories regarding dangerous pharmaceuticals and chemicals that were approved and are widely used. Since the evidence is compelling, I hope that people will adopt the use of these natural life-giving agents in practice and notice the effects themselves.