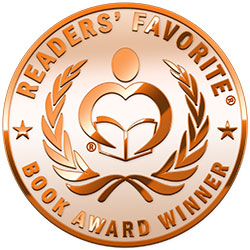 Reviewed by Rabia Tanveer for Readers' Favorite
Appearances by Sondra Helene is a family drama where our protagonist is caught between a rock and a hard place. Samantha had everything she could wish for. She had a wonderful life with her husband, a happy home and she loved her sister. While her husband Richard loved Samantha with all his heart, he merely tolerated her family. However, he despised her sister Elizabeth and the two just couldn't stand each other. That put a strain on Samantha and Richard's relationship but they were powering through it when something terrible happened. Elizabeth was diagnosed with stage 4 lung cancer and Samantha had no idea what to do. She wanted to be there for her sister and appease her husband at the same time. Before she knew it, she had to make a very tough decision: choose to remain with her husband or help her sister get through that hard time. What will Samantha do?

Appearances by Sondra Helene is a very heavy story to read. Samantha's journey was hard and filled with pain. She wanted to be truly happy with her husband and enjoy her family, but that didn't seem to be in the cards for her. She was surprisingly very perceptive; she kept her mental health in check and made sure she was present for her sister. The connection between Elizabeth and Samantha was beautiful. Samantha stuck by her side through the hardest and the easiest times of Elizabeth's journey. The treatments were painful to read; however, they made the story even more realistic. The narrative was smooth, it was empowering and it was emotional. I was holding back tears at some points and smiling at the same time. It was bittersweet but it was worth it. I felt like I was sitting beside Samantha and Elizabeth during each hospital visit and went through everything with them. This emotionally-charged drama was worth every emotion I went through while reading it.