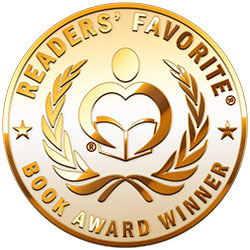 Reviewed by K.C. Finn for Readers' Favorite
Ark of the Apocalypse is a work of fiction in the science fiction and fantasy subgenres and it forms the opening novel of the Magellan ll Chronicles. The work is best suited to adult and mature teen readers owing to some moderate use of adult language, and it was penned by author Tobin Marks. After planet Earth is left desolate and waterless by the ravages of pollution, war, and the callousness of humankind, the arkship the Magellan II transports what's left of humanity's brightest hopes to a new constellation to start a better life. But here in the Draco constellation, the promise of water brings with it dangerous reptilian life that seems hauntingly familiar to humanity's own draconic mythology.

Author Tobin Marks has much to offer in this insightful and thought-provoking story, and it's a joy to read a work that balances plenty of action-packed adventure with interesting core messages about the destructive nature of humanity. Fans of fantasy will appreciate the blend of influences within this space opera setting, which deftly incorporates dragons into the storyline with lore and descriptive logic that make perfect sense in context. The travelers aboard the Magellan II are a huge variety cast as we see a colony develop over time, and Marks gives each one a unique perspective from which to continue the overall journey of humanity itself. Fans of big-picture science fiction will love Ark of the Apocalypse for its well-thought-out worldbuilding, scientific ingenuity, and lasting message for our future.