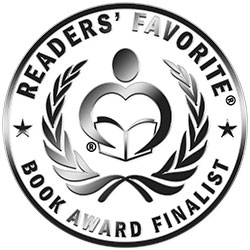 Reviewed by Bernadette Longu for Readers' Favorite
As Rugged as the Rest: A Young Marine's Journey to Iwo Jima by Janet Simmelink takes you on a journey through the life of a young man, Joseph Montgomery House Jr. The main characters are Joe Boy and his sisters, Louise, Leveryle, and Gale. His parents are Joseph Snr and Leonora. Assorted aunts and uncles, cousins and nieces, the odd school friend, and army buddies make an appearance throughout the book. It starts when Pearl Harbor is attacked in 1941 and Joe decides that he will serve in the Marines rather than take a deferment as he is a farmer and shares the farm with his father. When the USA enters World War Two, his parents are not keen to let him go and refuse to sign the draft documents. But then the Army lowers the age of consent - one year after the attack on Pearl Harbor - and Joe Boy signs up just before Thanksgiving of 1942. Joe finally gets his call-up papers on the 15th March 1943.

As Rugged as the Rest by Janet Simmelink has been written with humor, tenderness, and respect for all the boys and men who served in World War Two, especially those who lost their lives on the island of Iwo Jima which took a great number of lives on both sides just for an airbase. I found that I got involved with Joe Boy and his life and dreams and each person that enters and leaves his life and the influence they have on him. Through it all, Joe Boy always remains positive and upbeat. The fact that he paid the ultimate sacrifice brings a tear to your eye as you realize exactly what each of the soldiers, whether they were Marines, navy or just foot soldiers paid. Janet Simmelink has woven a beautiful tribute to these brave men and what they had to endure from Basic Training to the end. The use of the letters Joe Boy wrote to family and friends must have been a great source of inspiration as well as inspiration for the investigation into those times that had to be undertaken to bring authenticity to such a personal story. This is a book well worth reading in every sense. In all the time I have read non-fiction, this is the first time I could not put a book down and it was a page-turner from the start to the finish. I really enjoyed it. This is a book well worth reading in every sense.