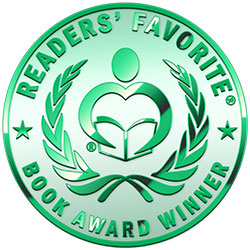 Reviewed by Lit Amri for Readers' Favorite
Awakenings (Intertwined Souls Series Book 4) by Mary D. Brooks continues to follow the relationship between Eva Haralambos and Zoe Lambros, and how they have to deal with the memories of trials and tribulations that ultimately brought them together. In Germany, secrets about Eva's heritage are waiting to be discovered which will alter their lives in an unexpected ways. I did enjoy this book, despite my initial uncertainty since it's already Book 4 from the series. Not reading the previous books from a series can lead to lack of understanding from my experience, but Awakenings is substantially a standalone.

The book starts out slowly, unfolding with Eva trying to manage her back pain, an old wound from the past, without medicine and treatment but by pure stubbornness alone. Over the course of the story, Brooks delivers a compelling tale and enough background details for me to identify with the lead characters. The prose can be more polished, but the flaws are well compensated for by Brooks' evocative style of writing which made for very interesting, vivid scenes in my head. As any reader can probably imagine, this made the story much more engaging to read.

There are parts in the book that are very emotive, and that allowed me several insights into the lead characters' minds that made me understand them and relate to them better. The supernatural element – gift of visions of the future – is well thought out and does not overwhelm the rest of the story. On the whole, Awakenings is a well-written, entertaining and uplifting read about women in love.