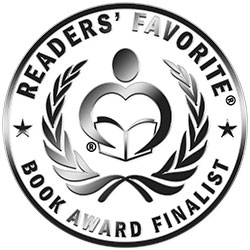 Reviewed by Pikasho Deka for Readers' Favorite
Back of the Yard: A Great Depression Family Saga by Meg Lelvis follows an Irish Catholic family during the Great Depression of the 1930s. Growing up near the stockyards of South Chicago, Betty O'Leary, the youngest of her siblings, desperately wanted the confidence and quick wit of her pretty older sister, Maureen. However, the accidental death of her brother Joey leaves the O'Leary family in an abysmal state they struggle to recover. While Betty is sent to live with her aunt and uncle, her mother is admitted to a mental asylum. As the years pass by, Betty grows up and lands her first job in Milton, Wisconsin, where she meets Philip Lundgren (Phil), an English college instructor. Now married with two healthy sons, Betty's postpartum struggles become increasingly worse as she is plagued by nightmares. Can she cure herself of her cursed family legacy?

Meg Lelvis draws a vivid portrait of mental illness with grounded characters who face overwhelming challenges in their everyday lives. Back of the Yard is a tale about a family hampered by the unexpected twists and turns of fate, now having to rely on each other to get themselves out of their testing circumstances. Mental health plays a crucial part in the narrative, with two main characters, including the protagonist, suffering from depression-related psychological issues that they have to navigate. Despite the seemingly enormous problems faced by the O'Leary family, there is a sense of love and care between them that makes them easy to root for, especially the siblings, Betty, Maureen, and Dennis. Highly recommended.