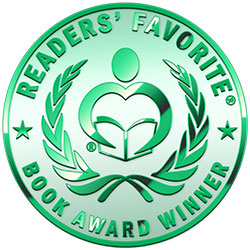 Reviewed by Jon Michael Miller for Readers' Favorite
In Ken Gordon's Bad Dogs: A Black Cadet in Dixie, we first meet the protagonist Jon H. Quest as the CEO of a mega-successful company. He's late for the monthly dinner get-together of his mega-successful Black family at their mega-amazing family compound. We will get the cadet story as he tells it to family members at this dinner. Gordon starts us off with no doubt that whatever happened to Cadet Quest did not prevent his overcoming it. But we learn that what he overcame was the trauma of racism and violence during his time at M.U.T.S (Military University of The South). An early assault on freshman cadets (toads) was during hazing by upperclassmen who forced them to sing the school's song "Dixie." Cadet Quest didn't like that song and began a campaign to free black cadets from being forced to either sing it or do pushups, or worse—much worse. Also, to endure blatant racist "jokes." White cadets immediately saw Toad Quest as "uppity" and began a vigorous campaign to bring him to his knees.

What I like most about Ken Gordon's Bad Dogs: A Black Cadet in Dixie, a serious and important novel, is that even with all their attempts, the white cadets cannot make him quit. On the contrary, he rises, gains strength, pays the difficult price, endures, fights, keeps his sense of humor, his lust for life, and using his smarts becomes a true leader. For years after he graduates (he's hissed at during the ceremony), he refused to wear the college's ring. Until his dad reminds him of his slave heritage and the true meaning of that ring. I admired the directness of this novel, its humor, and its grit. As a white, it has continued to instruct me about the trauma racism generates and the strength it takes to overcome. As a reader, I clenched my fist in victory when CEO Quest finally slides that ring on his finger as a symbol of triumph. Bravo, Mr. Gordon! You taught us one helluva lesson!