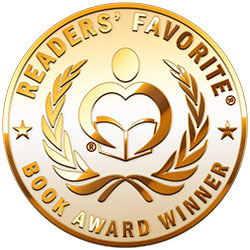 Reviewed by Deborah Lloyd for Readers' Favorite
How to talk to children about the death of a pet is a dilemma for many parents. The children's book, Balloons for Tiger, written by Lori Orlinsky, provides a heartwarming way to broach the subject. The story begins with the family releasing balloons into the sky. When the younger daughter asks where the balloons go, the mother replies they go on vacation until they reach their final destination. It is a grand adventure as the balloons sail over Italy and Spain, see Santa Claus and the stork, sail past skydivers and superheroes. Eventually, the balloons find their way to Tiger, the family cat, on a cloud. Tiger sends a sign to the family that she is safe and sound, and she will continue to live in their memories.

This captivating children's book has many wonderful, helpful features. Its focus is positive, diminishing fears or misconceptions about what happens when a cherished pet dies. The illustrations by Vanessa Alexandre are delightful, adding to a child's imagination of how the pet lives on. The rhyming text adds a light touch. The author includes discussion questions for educators (and parents will find these useful too). A licensed clinical social worker outlines five "Coping Strategies for Parents." An experienced children's book author, Lori Orlinsky has developed an engaging way for parents to discuss the loss of a pet in Balloons for Tiger. The book provides loving reassurance for children and talking points for parents. It can also lay the foundation for open discussions when a grandparent or other loved one dies. A must for every child's library!