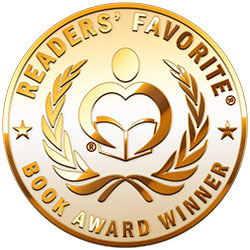 Reviewed by Nino Lobiladze for Readers' Favorite
Specialist Cynthia Sharp and her loyal partner Sgt. Winnifred Pupperson, K-9 had a horrible time serving in the US Army. Cyn is clumsy, and Winnie is too interested in finding snacks to be a service dog. Cyn and Winnie were investigating an alleged cookie theft when they destroyed a military Jeep. Unfortunately, it wasn't their first oversight while on service, and they both are dismissed from a Florida military base. Then, Cyn and Winnie arrive in Sweet Pea, Ohio, Cyn's hometown, to investigate Bingo money stolen from a local church. Something strange happens in this small town when Cyn runs into the mysterious Captain Jacks with a fake mustache. Also, what is handsome Sergeant Ian Cruz, with whom Cyn almost shared a kiss in Afghanistan, doing in Sweet Pea? Barking for Business by E. N. Crane, the first book of a series, is an excellent read for fans of humor, crime, drama, thrillers, and detective novels.

Barking for Business is funny and entertaining. E. N. Crane offers us spectacular intrigue with many plot twists and turns. I liked the characters' development. We follow the unfolding events from Cyn's point of view, and she gives us many humorous and keen observations regarding her hometown and its inhabitants. Cyn is smart and dedicated to her missions, justifying her school nickname, Cyn the Determined, which she hates. A good friend, Cyn, rushes to help her friend Mo when she gets in trouble, and her love for Winnie is unconditional. Crane creates an interesting dynamic between the characters, like Cyn and Mo's interactions. The author describes a compelling love triangle between Cyn, Cruz, and Cyn's school friend and now colleague, Larry Kirby. Crane lovingly creates the unique ambiance of a cozy small town with a well-researched background concerning Cyn's military past. The ending is full of action and perfectly completes the plot, making this first installment a good premise for a captivating book series.