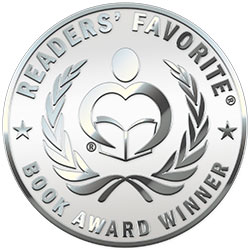 Reviewed by Jack Magnus for Readers' Favorite
Barnabee Believes (in Himself) is a children's animal picture book written and illustrated by Cazzy Zahursky. Barnabee loved spelling; it was so much fun to figure out which letters made up each word. Every time he heard or read a new word, he couldn't help but want to learn how it was spelled. His secret dream was to become a spelling bee champion. Then, one day, he couldn't believe his ears -- his teacher announced that he and Buster Bee had qualified for the big spelling bee. The two young bees were besides themselves with excitement. The teacher then explained that they would be running through practice spelling sessions for the following three days. In the first session, Barnabee went first. He got his word -- and suddenly the ground seemed to drop from underneath him. His head pounded, and his hands were damp and cold. It was a simple word, but he couldn't do it, he just couldn't do it.

In her inspirational picture book about young bees experiencing stage fright, Barnabee Believes (in Himself), author and illustrator, Cazzy Zahursky, addresses the fears that everyone has felt at some point or other, and will no doubt feel again. As Barnabee's mom so eloquently explains, one has to feel fear before one can be brave. Young readers will find much in common with Barnabee as even being called to answer a question in class can be a nerve-wracking experience, especially if you notice fellow classmates giggling and making fun of you. Through her character's conflict and his efforts to resolve it, Zahursky gives kids great ideas on how to calm themselves before a public speaking situation, and she shows how Barnabee's alliance with Buster Bee gives both of them strength. Zahursky's illustrations are colorful and clever, and the message underlying her story is an important one -- there's also lots of fun bee-centric word play to appreciate along the way. Barnabee Believes (in Himself) is highly recommended.