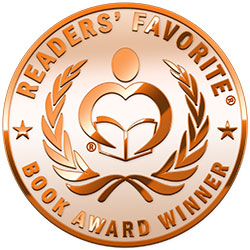 Reviewed by Trudi LoPreto for Readers' Favorite
Tate is struggling with the fact that her parents are dead, her Nana is dying, her husband is cheating on her, and she is keeping all of the pain deep within. With her last breath, Nana Maria asks Tate to go to Europe and meet her European family. Over the years, Nana Maria has shared stories of her youth with Tate, but has not told her all of the details. As the story progresses, we read Maria's story in her own words as she tells us of her life in France. Tate immediately makes plans to travel to Europe and meet her family. Tate is welcomed with open arms and is quickly made to feel right at home. She finds happiness, peace, love, and willingly and happily opens her heart and her thoughts to her wonderful new family. There are secrets to learn, adventures to have, lots of parties and food to eat, and Tate would like to stay forever, but sadly she must go back home to Pittsburgh.

Beautiful Secret is a love story of the present beautifully intertwined in the past. I really loved being a part of Tate and Nana Maria's story and was drawn further and further in as I read. Beautiful Secret will make you smile and make you cry and it will keep you reading long into the night. The ending has a totally unexpected twist and is one I did not see coming. Dana Faletti is a gifted romance storyteller, creating believable, lovable characters and a plot that has no flaws. I highly urge you to read Beautiful Secret; it is more than just a five star winner.