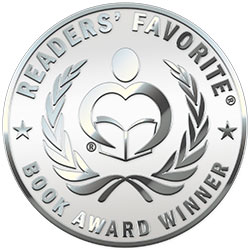 Reviewed by Pikasho Deka for Readers' Favorite
Becoming Crone is the first book of The Crone Wars series by Lydia M. Hawke. Claire Emerson isn't too excited about her sixtieth birthday party. Recently divorced and feeling a bit lost, all she wants is some purpose in her life. But her life turns upside down when her young grandson gifts her a magnifying pendant for her birthday. Overnight, she finds herself thrust into a world of magic and danger as she comes to terms with being hailed as a Crone in service to the Goddess Morrigan. With a sentient gargoyle for a teacher and an irresistibly attractive wolf shifter as her protector, Claire must fend off Shades and Gnomes sent by evil Mages who will go to any lengths to ensure her downfall and get her pendant. Will Claire learn to use her newfound powers in time to protect her loved ones?

It's rare for a fantasy book to have a sixty-year-old grandmother as the main heroine of the story. Becoming Crone does just that, and it feels like a breath of fresh air. Lydia M. Hawke draws inspiration from Briton and Saxon medieval mythology to weave an absorbing yarn full of magic, mystery, and intrigue that will keep you engaged from start to finish. In the beginning, all Claire wants is a direction in life, but near the end, she questions herself as to whether it was all worth it. Her evolution as a person who reluctantly accepts her new role is the prime focus of the narrative. If you're a fan of urban fantasy, definitely check this one out.