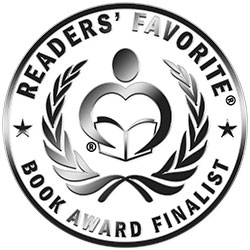 Reviewed by Trudi LoPreto for Readers' Favorite
World War II is beginning and the boys are marching off to war, but Becoming Mrs. Smith takes a very different and enlightening look at the families and friends left behind in a very beautiful love story. We are not on the battlefields; we are with Violet who is at home in a small town in South Dakota, worrying about John. They have been best friends since childhood, but more importantly, they are hoping to marry when he returns. Violet is constantly thinking of John and hoping that he will soon be coming home to her. She spends her days working and her evenings doing volunteer work with her best friends for the war effort. When others receive the dreaded telegram about their loved one, Violet mourns with them and prays that John is still alive. When he is missing in action her imagination takes awful turns. John's mother and father are also distraught and together the three spend time sharing letters and memories with each other.

Becoming Mrs. Smith is full of happiness and sorrow, taking me back in time and pulling me right into the pages of the story. It was impossible not to feel Violet's misery as well as her joy. Tanya E Williams is a superb writer who brought the wartime home front alive and Violet, John and the supporting cast became very real people to me. Becoming Mrs. Smith covers love, friendship, small town life and war in a kind and thoughtful story that is hard to put down. I am anxiously awaiting a follow-up book to join with my new friends again. Please do not pass up reading Becoming Mrs. Smith.